Sprigeo- Report a Concern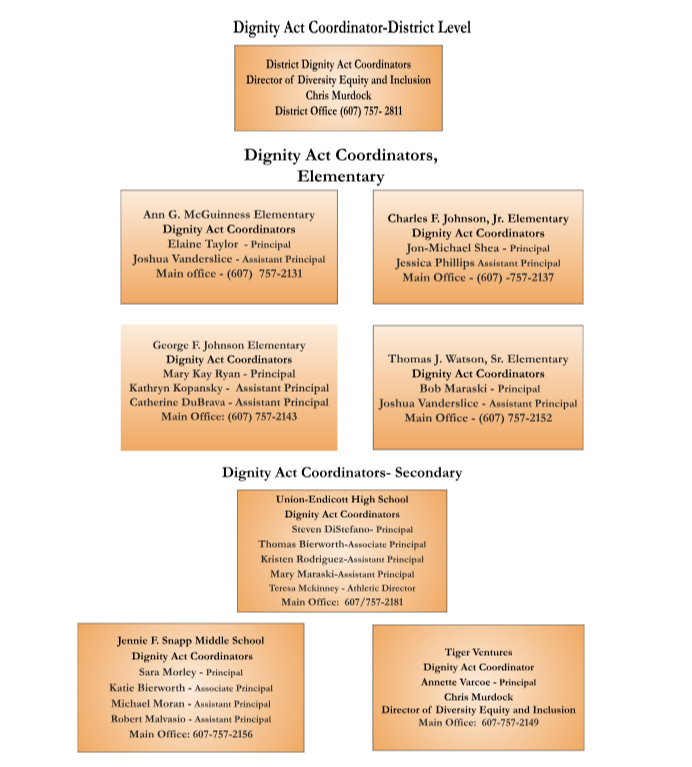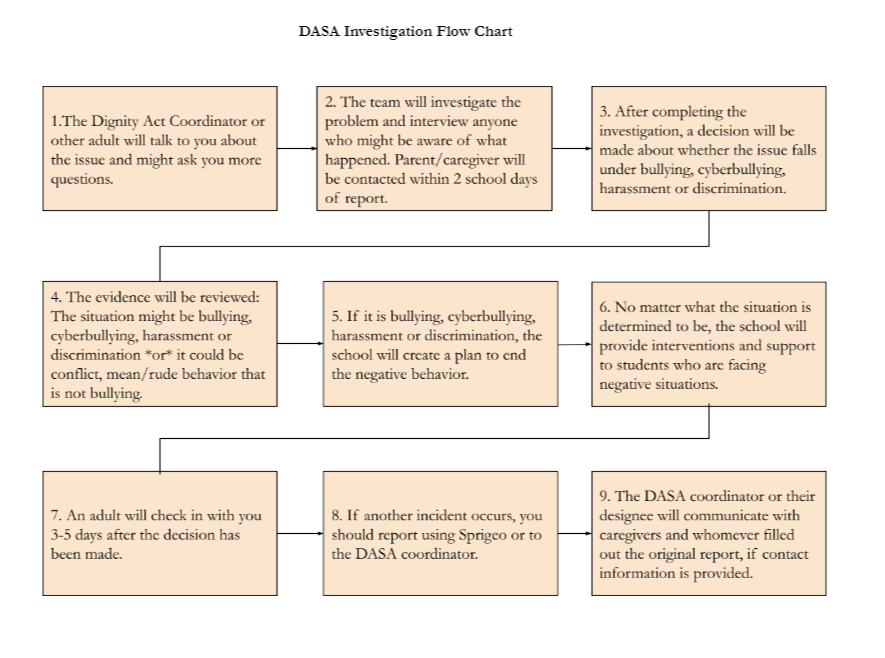 The U-E Code of Conduct is reviewed annually by staff and BOE as part of policy review.
This includes a BAT (Board Advisory Team: the community is invited to be a part of these teams) on Policy & Regulations and a BAT on Equity & Student Achievement.
Click here to view the Code of Conduct.
For an age appropriate explanation of DASA, please click here.
In addition, the district has created a Board Advisory Team on Wellness. This team of educators and community partners will focus on the areas of physical and mental wellness, positive community/student rapport, and curriculum and instruction emphasizing character education, digital citizenship, and social-emotional learning.
A Message from the UE Board of Education: At Union-Endicott, we are moving forward in diversity, equity, and inclusion work. In any school setting, our actions should reflect integrity, respect, responsibility, kindness, and self-control. As a Board, we are called to live these values in what we say and how we act. Our expectation is that all UE staff, students, and community members respect and honor these efforts. Any disparaging comments, gestures or actions against individuals or groups of people will not be tolerated. All who can respect these expectations are welcome to stay, and those who cannot will be asked to leave. Please consider this statement a reflection of the kindness and respect we wish to offer one another in our community.